The Northern Crisis Recovery project, implemented by ADPP in coordination with the Vocational Training Institute (IFPELAC) in the district of Metuge in Cabo Delgado province, promoted a lecture on International Women's Day, where among several themes the role of women in the family economy and the promotion of gender equality stood out.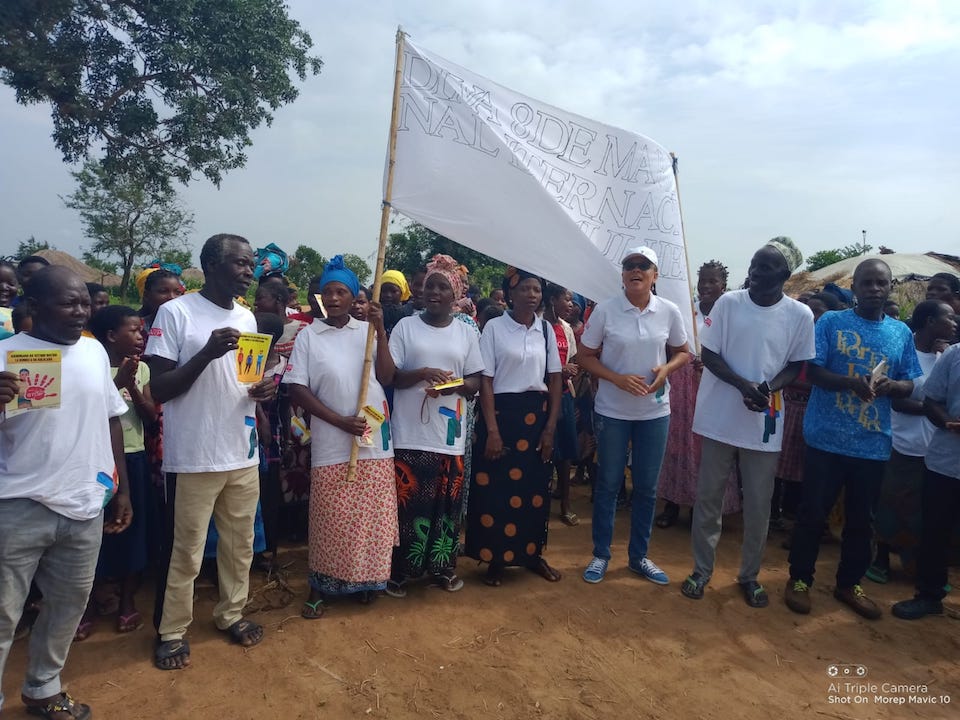 The lecture led by ADPP Gender Officer Rufana Inchaca was aimed at IDP women and women from the host communities who are part of the entrepreneurship and vocational courses, and also the out of school girls club who are part of the sewing course.
In addition to the lecture led by the Gender Officer, music, poetry, and theater were also vehicles used to spread the main messages on the margins of the celebrations.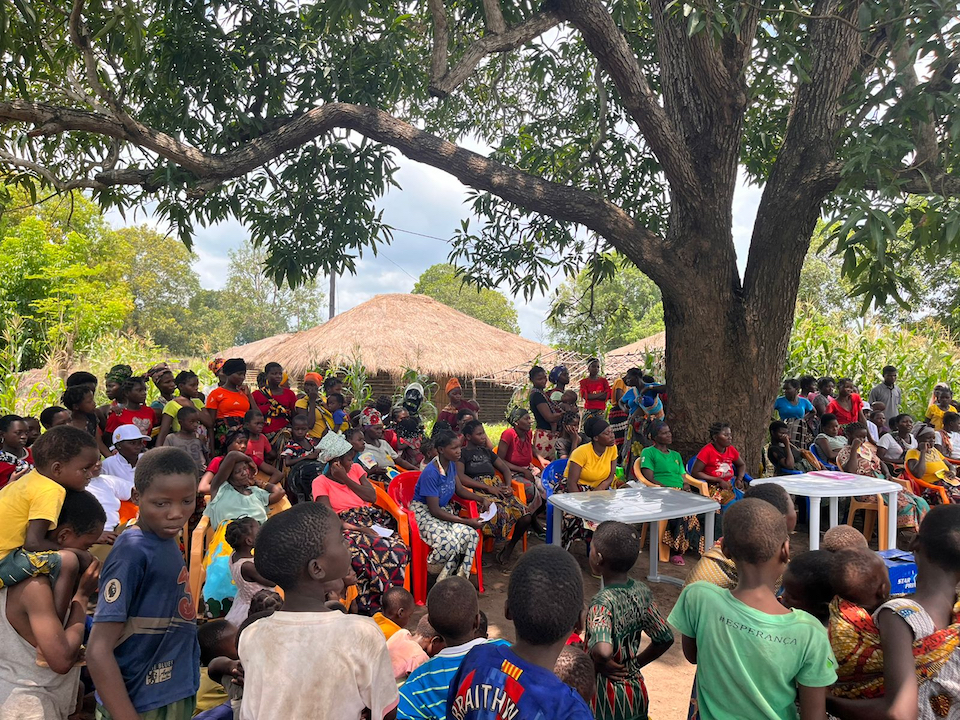 Rufana Inchaca says that the lecture is part of the organization's strategy to consolidate the awareness of this target group in order to maximize all the opportunities offered by the project and, above all, believe in getting more economic opportunities.
Maria Omar, Girls' Counselor on sexual reproductive health, is of the opinion that the project has brought a light to people who are starting their lives anew after leaving their areas of origin" "We believe that the courses the project is teaching us will be useful to leverage our lives, especially for women and girls who are out of school. It also helps to teach our girls about sexual reproductive health, gender-based violence, and combating sexual abuse. "
Northern Crisis Recovery (NCRP) is a World Bank-funded program managed by the United Nations Agency, UNOPS, and coordinated by the Northern Integrated Sustainable Development Agency (NISDA). The duration is 18 months (2022-2023), and is being implemented in five localities in Metuge district, namely Ngunga, Ntocota, Ngalane, Naminawe and Saul, with the main objective of providing livelihood and economic opportunities to IDPs and host communities.