The world today celebrates International Hand Hygiene Day, at a time when its need is one of the main preventive measures for the new coronavirus. ADPP celebrates this date, especially this year, in all its projects distributed throughout the country, with a greater focus on the School Feeding project (Food For Knowledge which is a Planet Aid and ADPP project), in its Water, Sanitation and Hygiene component.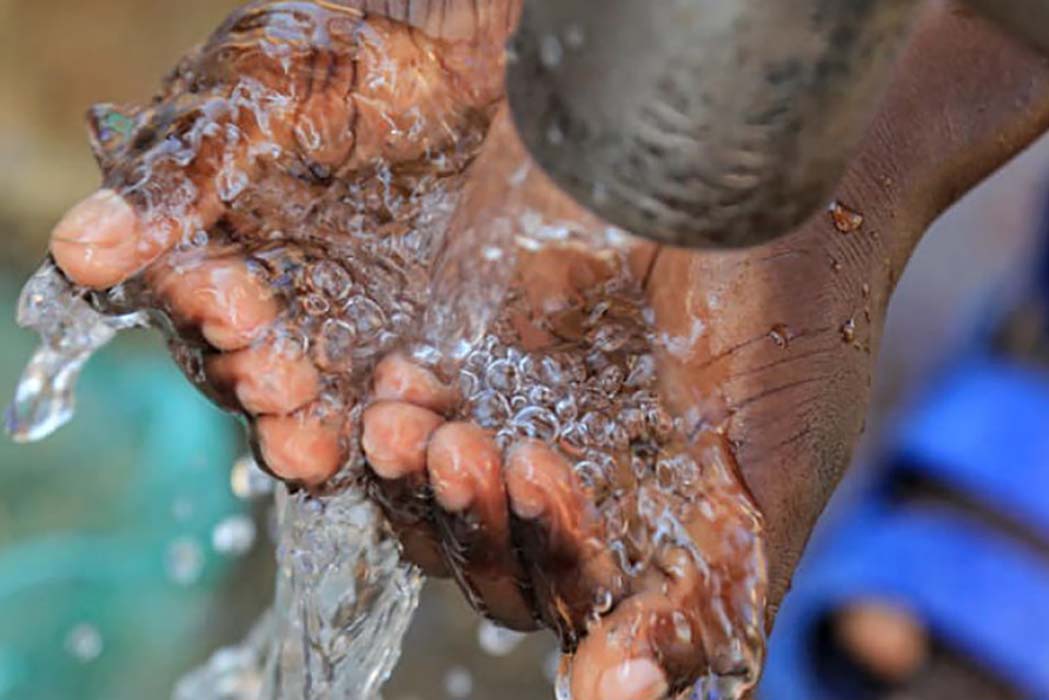 As never before, the practice of hand washing has been seen as one of the priorities in all the projects implemented by ADPP, regardless of the focus of its area of intervention.
As a way of increasingly instilling the habit of frequent hand washing among employees and project beneficiaries, several actions are being carried out.
Every day, ADPP employees at all levels are engaged in maintaining growing awareness of the relevance of frequent hand washing as one of the measures to prevent the new coronavirus.
At the entrance to all the organization's facilities, namely offices, schools, warehouses and other locations, a tank with water and soap is set up for mandatory use before access to the enclosure and, always accompanied by a MISAU pamphlet explaining in detail the ideal way for the correct hand washing.
The same actions take place in parallel in the communities where the projects are being implemented, where through lectures people are instilled with the need for frequent hand washing through demonstrations of information explaining the pamphlets provided by the Minister of Health. The communities are taught to adopt the "tip tap" hand washing system built with local material and accompanied with soap or ash to disinfect their hands.
In order to mitigate the spread of COVID-19 within the most vulnerable communities, an ADPP Emergency Response initiative, with financial support from World Jewish Relief, recently distributed to 474 families in Nhamatanda district, in the town of Lamego, hygiene material kits consisting of buckets, soap and chlorine, and also promoted an awareness campaign on the correct use of the material offered for frequent hand washing.
The Water, Sanitation and Environment component of the School Feeding project in Manhiça district is improving water and sanitation conditions in the communities.
The results of its work point to a growing awareness of hand washing these days, all at the mercy of the project's intervention that besides having installed a water supply system with capacity for five thousand litres per day, it has also disseminated information about its necessity in the period we are going through. Allied to this, "tip tap" systems for hand washing at the entrance to the backyards have been set up in all the houses by the community itself.